Description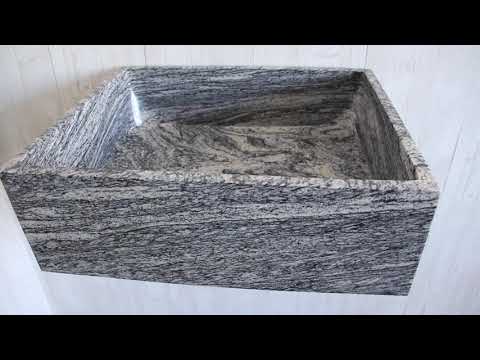 Measures:
  60 x 50 cm
Height: 21 cm
Drain hole Ø 40 mm
WYSIWYG
Purchase this sink that you see in the picture and in the video
This sink is one of a kind
New kitchen or bathroom with washbasin granite or marble? why not?
They are easy to install, beautiful and unique ,you can find them in various shapes and colors, round, oval, rectangular, with the hole for the mixer, above all,you can combine them with marble or wooden tops, this type of sink can be used anywhere, internally, externally, kitchen, bathroom or tavern, You can install the sink on any surface, marble, granite, stone, who has a built-in kitchen can place it on top of the columns, no difficulty of installation.
For example do you need to make a new kitchen?? We also offer you over 150 marble and stone sinks in stock, stone sinks, granite, onyx marble and other materials.
We ship in 24/48 hours by express courier, following your order you will receive an email with tracking to track your shipment.
So that we guarantee you the highest quality
Shipping in Europe by express courier, our washbasin marble are shipped in custom-made wooden crates, therefore without the risk of breakage, on a mini-pallet, secured for shipping with a binding, and an extensible transparent film.
Shipping with express courier in UK 31 GBP
USE AND MAINTENANCE: In other words For the cleaning of these sinks is necessary to use specific detergents for natural stone and marble, which do not contain abrasive substances, the product should be applied with a soft and delicate sponge, which does not scratch or spoil the surface,granite is very hard and stain resistant.
The best choice for your kitchen is undoubtedly one of our sinks!